Real Estate Photography
Interior & Exterior Real Estate Photography:
Your listings will stand out with bright, crisp, and realistic representations of the properties. We use High Dynamic Range Photography to capture the best lighting condition of your property. HDR photos are captured by taking multiple photos of the same scene, each at different shutter speeds. The result is a bright, medium, and dark photo, based on the amount of light that got through the lens. In post-processing, we will take each of these exposures and combine them to create your blended photo. All of our real estate photos are fully edited in Adobe Lightroom and/or Photoshop from which we will make upwards of 10 adjustments; tweaking the white balance, lighting, contrast, saturation, clarity, sharpness, perspective, and more. We will also clean up small distracting spots, lamp cords or other items that can take away from the photo. Let us help you promote your online listing!
Get Started
Check Out Examples
Real Estate Video
At 34 North, we can provide full feature videos and "sneak peek" of your real estate listing! These videos are captured via drone and filmed in 1080p. Finished videos come complete with background music, titles, graphics, and a closing card which displays the real estate agents picture and contact information.
Full Feature Real Estate Videos:
Our full feature videos are typically 2-3 minutes in length and will highlight your entire listing. Videos longer than 3 minutes tend to lose the focus of the viewer. These full feature real estate videos start at $250 and will include 360-degree views of the exterior of the home. In addition, we will also add some highlighted interior images of your listing.
Sneak Peek Real Estate Videos:
Our Sneak Peek Videos are typically under a minute long. These videos will highlight 2 or 3 main features of the home and will give the viewer a short glimpse of what they can expect to find at your property. These Sneak Peek Real Estate Videos are perfect for social media or linking to your online listing! Add a Sneak Peek Video to any photography package for just $100!
Get Started
Check Out Examples
Aerial Photography
Residential & Commercial Real Estate
Jesse is an FAA Certified SUAS Pilot and has been flying drones for over 4 years! Properties around the lake or properties of 10+ acres can benefit greatly from aerial photos. If you are looking to capture that perfect shot to allow clients to experience the entire property from a birdseye view, our Aerial Photography Package will be perfect for your listing. Aerial Photography starts at $125 for 20 photos. If you already have an Interior/Exterior Photo Shoot scheduled with us, you can add on 10 aerial images for just $50. We hope this option will allow agents to take advantage of what we can offer an online listing.
Get Started
Check Out Examples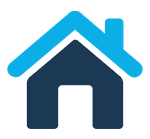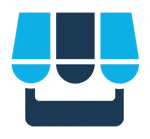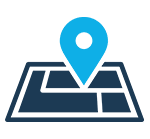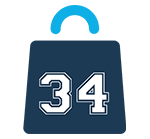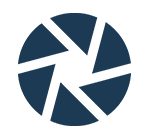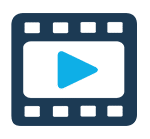 WHY YOU SHOULD CHOOSE A PROFESSIONAL TO HANDLE YOUR REAL ESTATE PHOTOGRAPHY!
Homes Sell 30%-60% Faster
Sharper Images Can Increase Sales By Up To 31%
Buyers Spend 60% Of Their Time Looking At Listing Photos
Access To Aerial Photography
Market Yourself – 70% Of Buyers Find Their Agents Online
Homes Sell Up To 39% Closer To The Listing Price
Capture Wider Angles For Smaller Spaces
Profession Photos Garner 61% More Online Views
83% Of Buyers Say Professional Photos Are "Very Useful"
Show Your Clients That You Care
<!============= Process Steps Template Designer 1.2.1 =============>
Step 1

Call, Text, or Email Us Your New Listing. We'll need to know the street address, square footage, the time frame of the project, & what services are needed.

Step 2

We'll email you a proposal outlining the project details. -Real Estate Photography starts at $125 -Addon: 10 Aerial Photos to any session for $50 -Addon: A "Sneak Peak" Video of any session for $100

Step 3

Then we can set a time and a date to shoot  the pictures based on schedule and weather.

Step 4

On the day of the shoot, we'll touch base with you to confirm.  We can either meet with the agent or the homeowner. The shoot usually lasts about an hour.

Step 5

Next, we will fully edit & color correct all of your photos in Adobe Lightroom/Photoshop.  If you have specific requests on editing, please let us know before hand.

Step 6

All of your photos will be delivered to your email via a DropBox link within 48 hours.  Your photos are guaranteed to stay on our DropBox for 3 months.
Construction Photography
CONSTRUCTION DOCUMENTATION - SITE SELCTION ANALYSIS
Management/Progression
Aerial photos and videos of construction progress can be a cost-effective means of providing real-time analysis of your project, allowing for improved decision making regarding:
Asset management including materials, equipment, temporary roads, and structures
Stockpile volumes for labor and time estimate to move/remove
Quality control (CAD plan vs. actual)
Regulatory compliance and progress reporting
Investor due diligence reports
Get Started
Check Out Examples
Product Photography
Have an e-commerce store or a small business that sends out newsletters? Then our product photography package is perfect for you! We can produce great images for E-COMMERCE, AMAZON, SHOPIFY and for many other platforms. When your customers are shopping online, all they have are your product's pictures to convince them to make a purchase. Make sure you are capturing your products in the best way that you can. Pricing is based on the type of imagery you need for your project, plus all images come fully edited. It's as easy as filling out our form and sending us your products. You will receive your images 7 business days from the delivery of your products. Here are a few types of imagery that we can help you with:
Studio Shots - Scale Shots - Detail Shots - Group Shots - Packaging Shots - Process Shots
Get Started
Check Out Examples