REAL ESTATE PHOTOGRAPHY...
WHY YOU SHOULD CHOOSE A PROFESSIONAL TO HANDLE YOUR REAL ESTATE PHOTOGRAPHY...
Homes Sell 30%-60% Faster
Sharper Images Can Increase Sales By Up To 31%
Buyers Spend 60% Of Their Time Looking At Listing Photos
Access To Aerial Photography
Market Yourself – 70% Of Buyers Find Their Agents Online
Homes Sell Up To 39% Closer To The Listing Price
Capture Wider Angles For Smaller Spaces
Profession Photos Garner 61% More Online Views
83% Of Buyers Say Professional Photos Are "Very Useful"
Show Your Clients That You Care
34 North provides personal, friendly service geared towards helping clients! Our Real Estate Photography Packages start at just $125. That price includes interior and exterior photos of your listing. Plus all real estate photos are fully edited in Adobe Lightroom and/or Photoshop and delivered straight to your email via a DropBox link in 24 to 48 hours. Let us help you promote your online listing!
HOW IT WORKS…IT'S SUPER SIMPLE
Call, Text, or Email us your new listing
We'll email you a written estimate; Real Estate Photography starts at $125
We will respond with a list of times/dates based on schedule and weather
You can meet us at the property, or we will meet directly with your clients
We will provide 30+ fully edited photos of your listing via DropBox
Add 10 Aerial Photos to any session for $25
Add a "Sneak Peak" Video to any session for $100
24-48 Hour turn around on all Real Estate Photography projects
If your not satisfied, we will refund your payment right away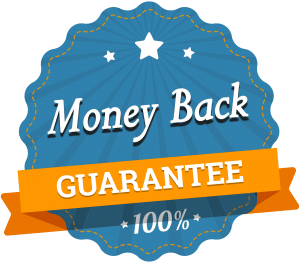 Real Estate Photography
34 North uses a trusted process that will make you and your listing look exceptional! Your listings will stand out with bright, crisp, and realistic representations of the properties. We use HDR or High Dynamic Range Photography to capture the best lighting condition of your property. HDR photos are captured by taking multiple photos of the same scene, each at different shutter speeds. The result is a bright, medium, and dark photo, based on the amount of light that got through the lens. In post processing, we will take each of these exposures and combine them to create your blended photo. From there we will make upwards of 10 adjustments; tweaking the white balance, lighting, contrast, saturation, clarity, sharpness, perspective, and more. We will also clean up distracting spots, lamp cords or other items that can take away from the photo. Cloudy day...No problem, we can replace the sky to make your property look its best!
Get Started
Real Estate Video
At 34 North, we can provide full feature videos of your listing, complete with background music, titles, graphics, and closing card with the real estate agents contact information. Our full feature videos are typically 2-3 minutes in length and will highlight your entire listing. Our full feature real estate videos start at $250. We can also add "Sneak Peak" videos to any listing for just $100. Our Sneak Peak videos are approximately 30 seconds in length and typically highlight 2 or 3 main features of the home, giving the viewer a short glimpse of what they can expect to find at your property. These sneak peak real estate videos are perfect for social media or linking to your online listing!
Get Started
Examples Of Our Real Estate Videos
Take Your Own Photos, But Don't Like To Edit...
At 34 North, our digital photo editing process takes a special approach with every real estate agent and photographer we work with. We understand the important role of photo retouching in real estate photography and we do our best to help you boost your listings with exceptional photos. Over the years, we have worked with dozens of real estate agencies, and we understand how important it is to represent your client's property in a classy and stylish manner. That's why we work on your photos until you are 100% satisfied with the finished photos.
Get Started
Real Estate Photography Editing & Photo Retouching Packages
Bring your photos to life with our Pro Editing Plan. Reveal your properties best features by highlighting them with stunning photographs.

Contrast & Light Adjustments

Clarity, Noise, & Blur Reduction

Color & Vibrancy Enhancement

This package will take your listing to the next level with sky replacement, image enhancement, and object removal. Easy delivery, friendly service, and quick turn around will get your listed on top, hassle free!

Adding Fire To Fireplaces

"Blueing" Pools, Lakes, Rivers, & Oceans

Reflection Removal (mirrors/windows)

Mask Together Multiple Exposures