So, why do you need a Google Business Account? Google, LLC is one of the largest multinational corporations in the world and they specialize in Internet-related services and products, which include online advertising technologies, a search engine, cloud computing, software, and hardware. It is considered one of the Big Five technology companies in the U.S. information technology industry, alongside Amazon, Facebook, Apple, and Microsoft. Plus, a Google Business account is FREE. This tool will help your potential customers to locate your business on the internet. Google My Business will provide those customers with a wealth of information about your business including your Phone Number, Website Address, and many other helpful resources.
Google Business Account Benefits and Features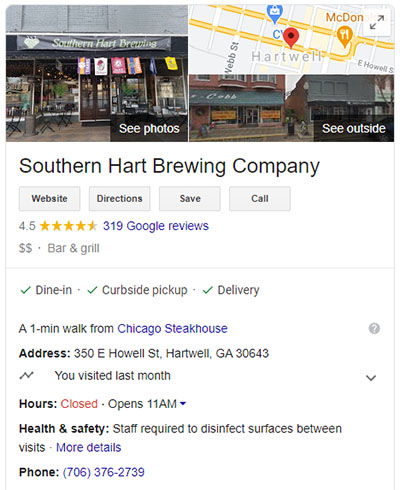 In short, setting up a Google My Business account is quick and easy and it is the number 1 thing you can do for free to boost your visibility online. It combines all the best features from Facebook, Yelp, and TripAdvisor. Contact Us and we can help you get this set up and linked to your website, or you can find detailed information at the link below!
Contact us or click here for more information on how to set up an account.