What is a SERP?
So, what is a SERP? Well, in this case, we're not talking about a retirement plan! A SERP is a Search Engine Results Page. This is the page that is displayed when you make a search on Google. It's the page that shows you the results for any question you ask Google. These results include organic search results, PPC or pay-per-click results (Adwords), image packs, Google profile cards, map results, & more. Because of SEO, Search Engine Optimization, ranking your page at the top of a SERP has become more and more difficult.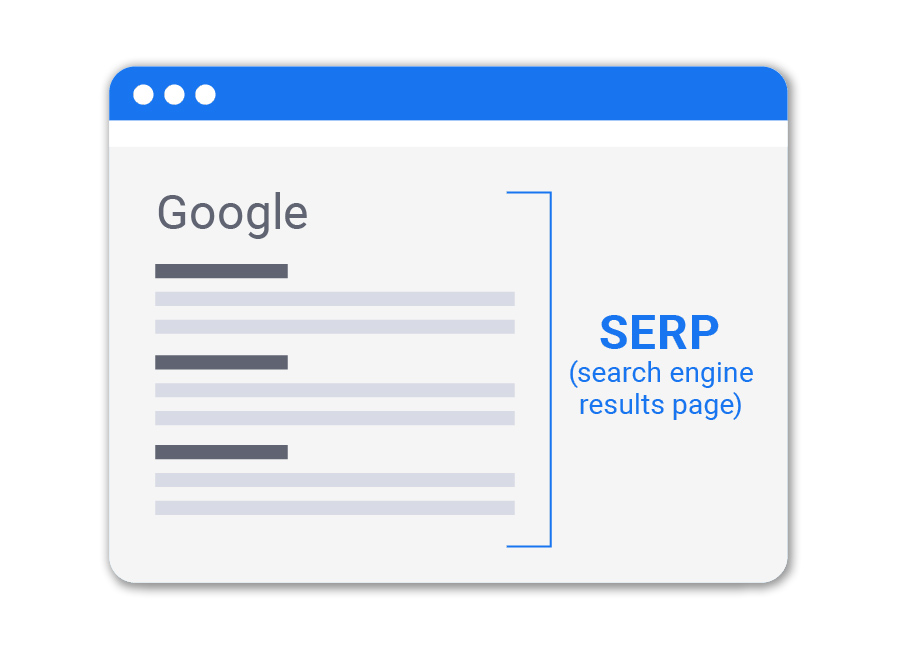 Here is an example of a SERP for "Web Designers Near Me". Here you can see how Google Ads appear at the top of the page, then relevant map results for local businesses will show after that. Next, you get the organic search results.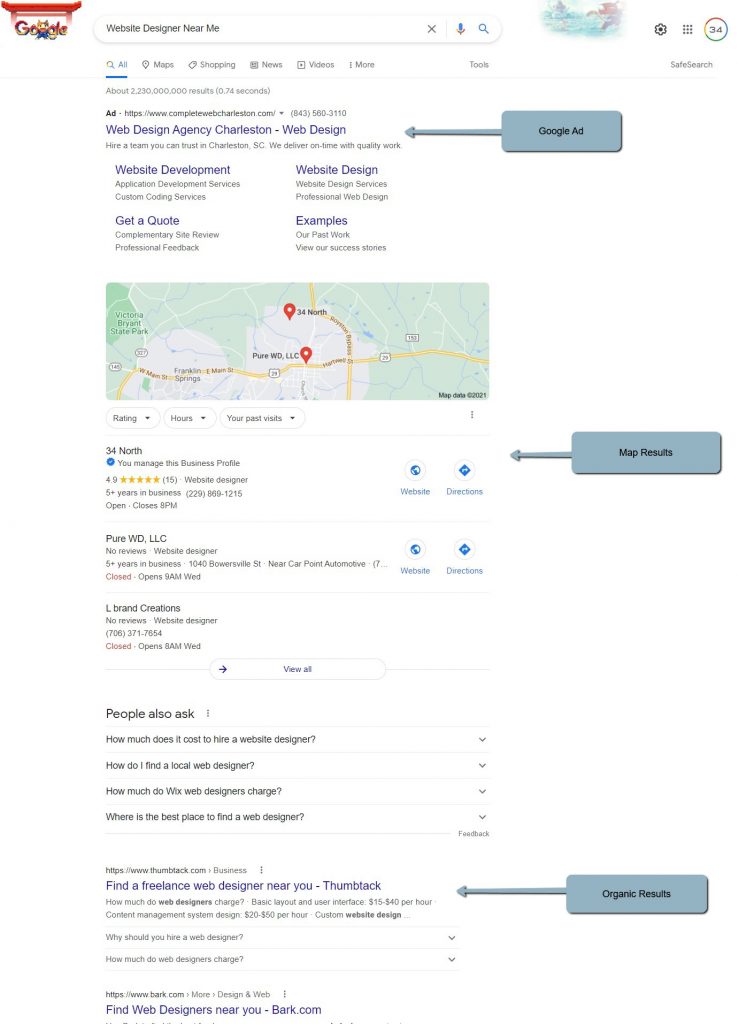 Paid Search Results
At the top of the SERP, you will see that Paid search results are marked with a small "Ad" icon to the left of the snippet. These results will show when you set up a Google Adwords accounts and start paying monthly to have your website put in front of searchers looking for your product or service. Costs can vary greatly depending on what keyword you are targeting.
Local Packs – Maps
Maps & Local Packs tend to show up when you're searching for something "near you". This could be restaurants or an electrician. Google knows that you are probably searching for these places that are close to your current location. These local results are super important to rank in when targeting a keyword.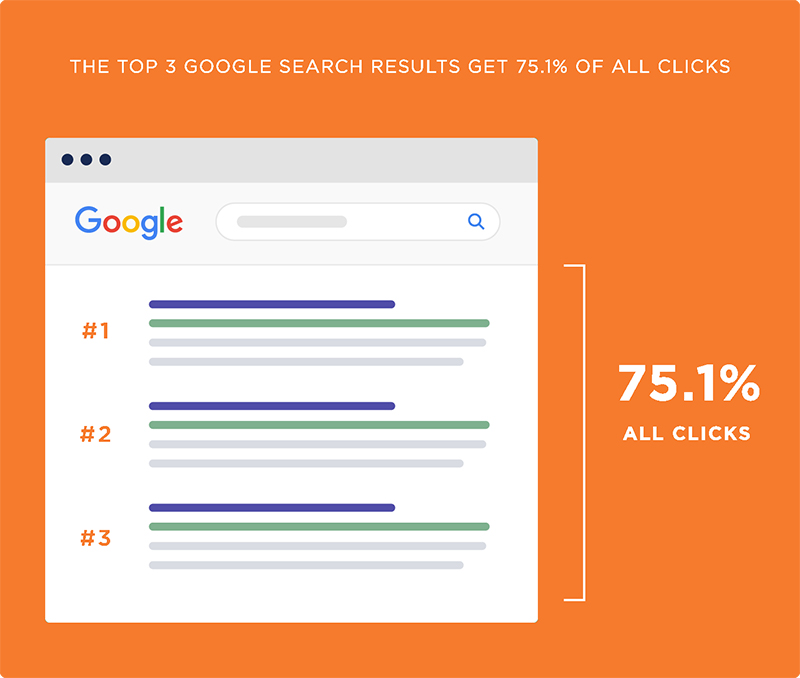 Organic Search Results
The organic results are unpaid results and are ranked by Google according to how relevant your content is and how trustworthy your website is compared to other results. Every organic search result will contain the page title, page URL, and meta description. Some results will show additional rich snippet data.
You want your website to show on the first page of the organic search results. Around 92% of all website traffic goes through the first page of data. Top ranking is critical is you want your website to receive traffic from a SERP.
If you have any questions about SERPs or if you want more information about how to boost your website's SEO, please give us a call and we will be happy to give you some tips or work with you on a customized SEO Campaign.